Software, Design and Hosting
The Everton Collection website was built by System Simulation (
http://www.ssl.co.uk
) using the ContentIndex+ content management system. The website designs were developed by System Simulation from the brief provided by The Everton Collection project team. The website is maintained and hosted by System Simulation.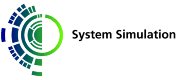 System Simulation is an established supplier of software systems for the UK cultural and educational sectors. In its 35 years of existence it has developed a unique expertise in the management of complex, multi-media data. It is equally experienced in the effective presentation of information through a range of media, including web sites, kiosks, mobile devices and print and electronic publishing.
Digitisation of Collection
Digital images of The Everton Collection and transcripts of the Minute Books have been created by UK Archiving.