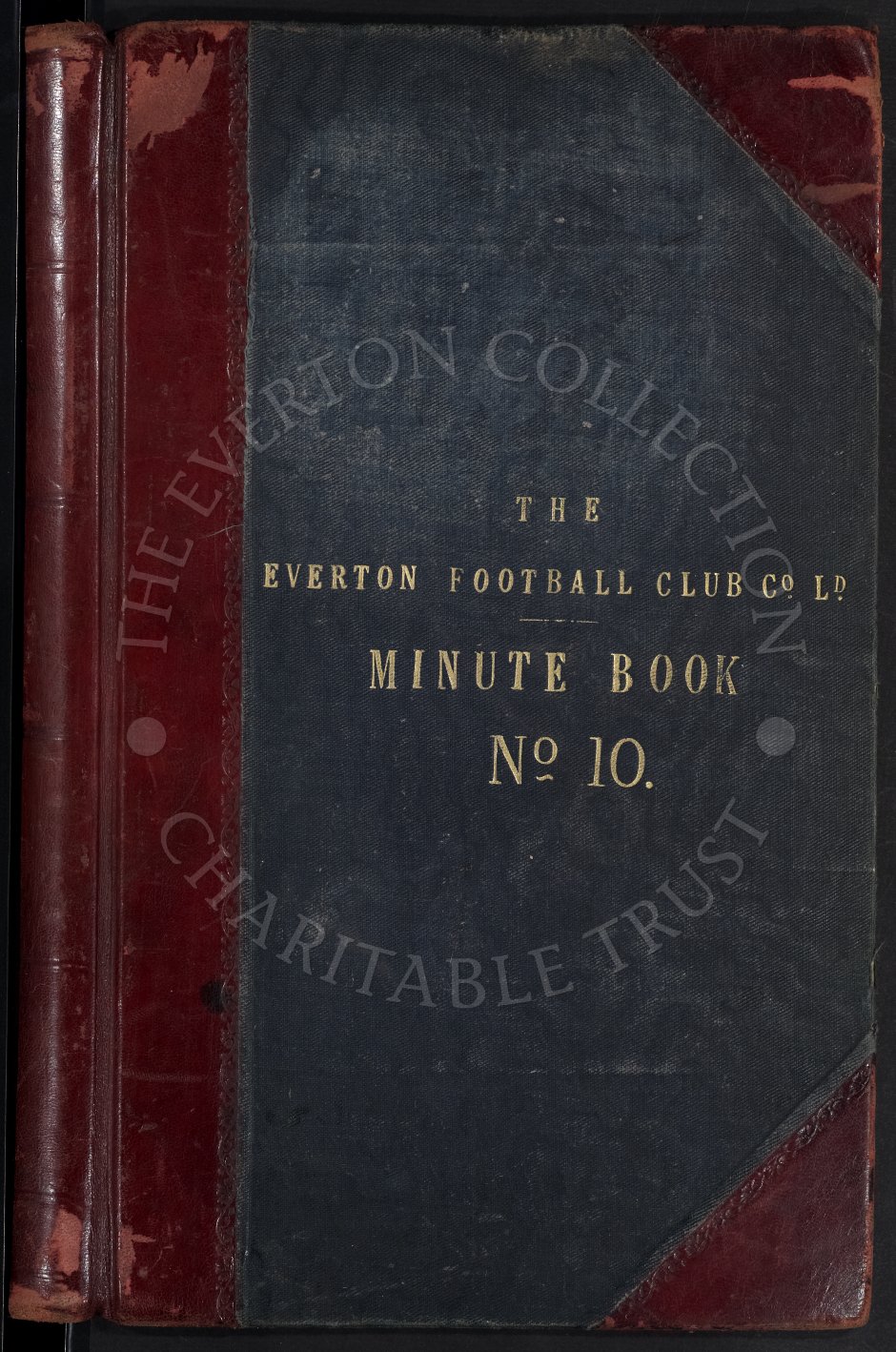 See other pages by clicking on Next or by
entering a page number and clicking Go.
Includes minutes of general meetings, annual general meetings, extraordinary general meetings and special meetings. 25 Feb 1919 it was agreed that a donation of 50 be made to the Lord Mayor's Silver Badge Fund for disabled soldiers. It was reported that the Club was due to provide 12 or 14 players with benefits, but could only play 4 benefits in a season. 27 Oct 1919 the Club agreed to buy property in Goodison Avenue and Goodison Road. 4 Nov 1919 T. McIntosh accepted the position as Secretary to the Club. 13 Jan 1919 the Chairman was asked to trace the source of the unauthorised disclosure of information about the Club's affairs. 11 Mar 1920 a meeting was held with players from the 1st team to discuss their position in the League. 3 May 1920 Chedgzoy and Grenyer were reported to the F.A. for asking for a second benefit after 10 years' service. 15 Jun 1920 Chedgzoy and Grenyer were signed on with a promise of a benefit during the season 1920-21. 2 Jul 1920 it was reported that the receipts were the largest in the history of the Club. 9 Aug 1920 it was reported that the Directors and Secretary had been served with an injunction restraining them from holding an extraordinary general meeting on 11 Aug 1920 to elect directors. Minutes signed by W. R. Clayton, A. Coffey, Dr. James C. Baxter. Letters giving notice of the A.G.M.s on 20 June 1919 and 2 Jul 1920 including balance sheet pasted before minutes of the meetings. Letter from Companies Registration Office pasted in before minutes of 19 Aug 1919. Notice of extraordinary general meeting pasted in before minutes of 25 Jun 1920. Notices about the Election of Directors, June 1920, pasted in next to minutes of 30 July and 27 Aug 1920. Piece of paper headed P.A. & E.T.C. Joint Service Football loose between pp.275-6.
Permission to reproduce an image for anything other than private use must be obtained from the Everton Collection Charitable Trust