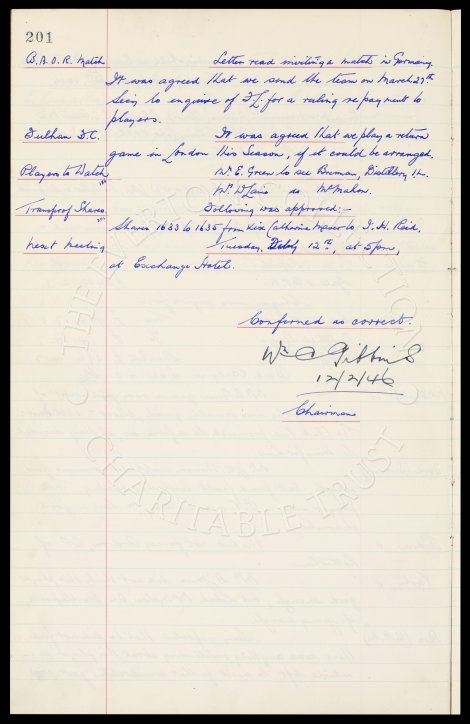 201

B.A.O.R. match		Letter read inviting a match in 

Germany

.
		It was agreed that we send the team on March 27th.
		Secy. to enquire of F. L. for a ruling re payment to
		players.

Fulham F.C.		It was agreed that we play a return
		game in London this Season, if it could be arranged.

Players to Watch	Mr. E. Green to see  Brennan, Distillery I. L.
186			Mr. W. Laine	do   McMahon.

Transfer of Shares	Following were approved:-
201		Shares 1633 to 1635 from Xix Catherine Maver to I. H. Reid.

Next Meeting		Tuesday, Feby. 12th, at 5 pm.
		at Exchange Hotel.

					Confirmed as correct.

						Wm. C. Gibbins
						12/2/46
						Chairman.