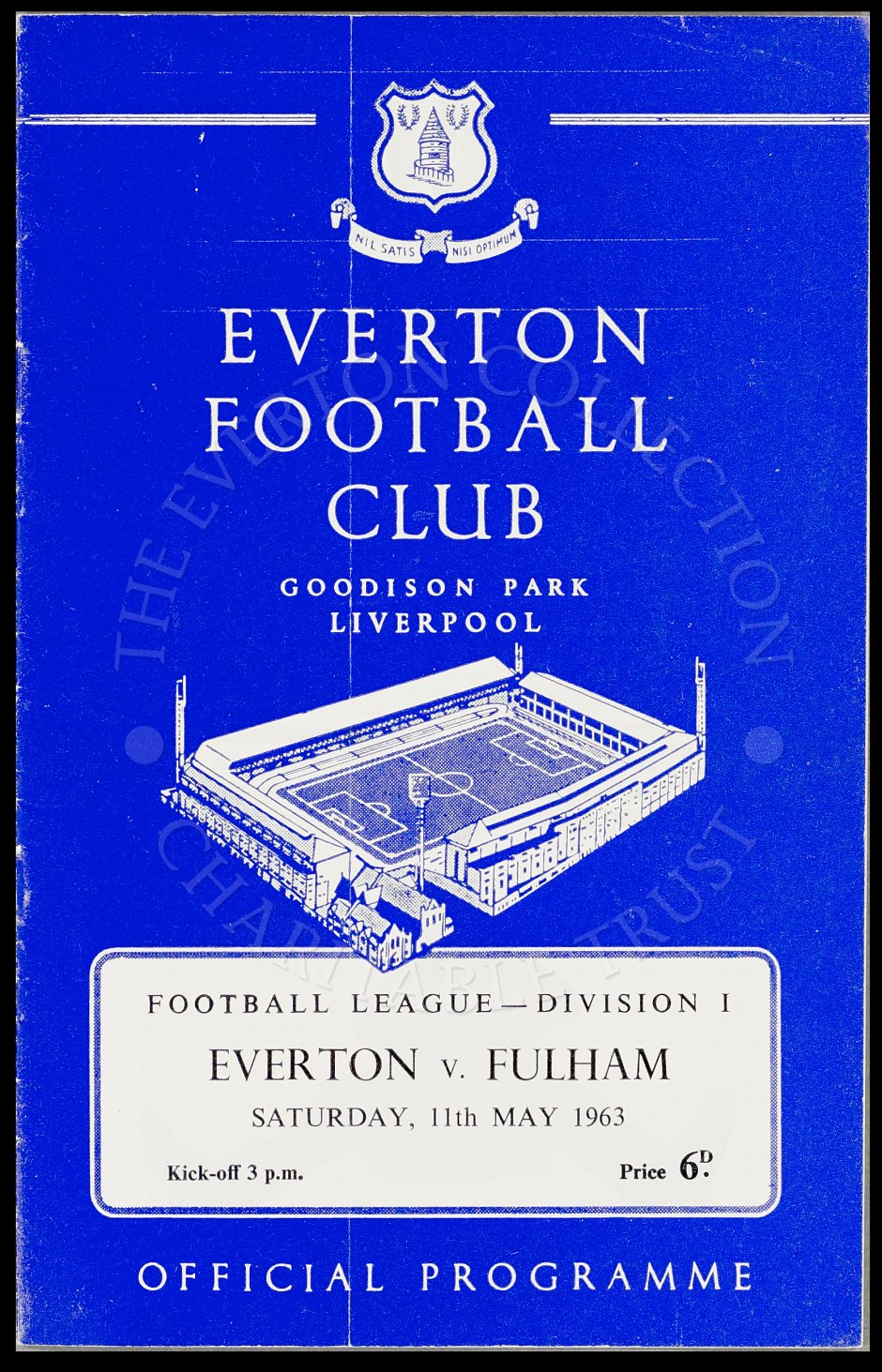 See other pages by clicking on Next or by
entering a page number and clicking Go.
Programme - Everton v Fulham
Everton defeated Fulham 4-1, with Vernon (3) and Scott scoring the goals for Everton, in front of 60,578 spectators. Everton won the 1st Division in 1962-63 by 61 points, 6 points ahead of runners-up, Tottenham Hotspur.
Barrie Rees
Andy Rankin
Jimmy Hill
Sandy Brown
Gordon West
Dennis Stevens
Alex Scott
Johnny Morrisey
Tony Kay
George Heslop
Colin Harvey
Alex Young
Roy Vernon
George Sharples
Roy Parnell
Jimmy Gabriel
Billy Bingham
Alex Parker
Brian Labone
Derek Temple
Brian Harris
Mick Meagan
Albert Dunlop
Permission to reproduce an image for anything other than private use must be obtained from the Everton Collection Charitable Trust