The Everton Collection Oral History Project Kicks Off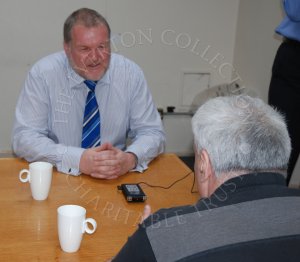 The Oral History Project to interview fans, players and club officials was launched on 19 March 2010 with a training day for 15 volunteers and project staff run by the North West Sound Archive.
Andrew and David from the Archive showed us how to use the recording equipment and advised on interview techniques.
Andrew also discussed how to develop interview schedules to capture people's treasured Everton memories. He suggested that to put the interviewee at ease we ask five simple questions before asking more in-depth questions about Everton.
In the afternoon volunteers had an opportunity to interview each other and be interviewed. Some of us were nervous. However everyone came up with relevant questions and answers, although some were not keen to answer the question "When were you born?" in front of a crowd of on-lookers!
Each volunteer was asked to nominate a friend as their first interviewee. On 30 March Jan Grace interviewed Matthew Dean, Dixie Dean's grandson, in the first volunteer interview of the Project. While at the Central Library Matthew visited the 'Everlution Exhibition' and visitors that afternoon could have been forgiven for thinking the great Dixie had returned...
Further interviews are planned - look out for audio clips which will be posted on the Everton Collection website soon.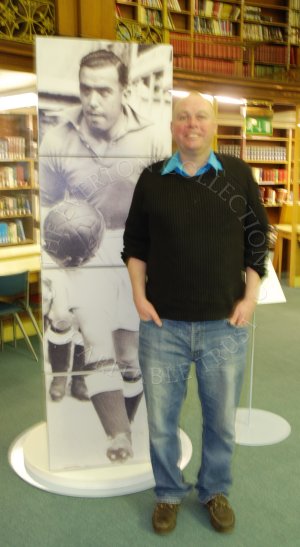 Matthew Dean