What happened in Everton's history this week?

24 May 1977
- Dobson and McKenzie score two against Newcastle. Victory over Newcastle stretched Everton's unbeaten run at the end of the season to six games and lifted them into ninth place in the table, 15 points behind champions Liverpool.
See all Martin Dobson memorabilia here.
25 May 1984
- Paul Bracewell signs for Everton. The Club paid Sunderland £425,000 for Bracewell having previously tried to sign him when he moved from Stoke City in July 1983. Between 1984 and 1989 Bracewell made 140 appearances for the Club before returning to Sunderland.
See all Paul Bracewell memorabilia here.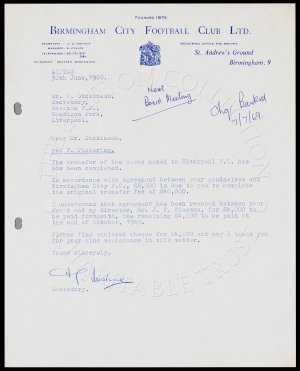 27 May 1964
- Pickering scores hat-trick on England debut. Fred Pickering scored three times on his England debut as the United States were defeated 10-0. This was the last occasion an English debutant scored as many as three goals. Pickering collected a further two caps in 1965, against Northern Ireland and Belgium and scored an additional two goals.
Click here to see all Fred Pickering memorabilia.
28 May 1973
- Bingham appointed Everton manager. Former player, Billy Bingham, was appointed Everton manager, replacing the retiring Harry Catterick after 12 years in the post. Bingham remained at Everton for four years before being sacked.
See all Billy Bingham memorabilia here.
29 May 1934
- Mick Meagan born in Dublin. Meagan joined Everton in September 1952 and became a full professional 18 months later, making his debut in August 1957. He made 178 appearances before leaving for Huddersfield in 1964 as part of the deal that brought Ray Wilson to Goodison.
See all Mick Meagan memorabilia here.
30 May 1906
- Football League reject abolition of maximum wage. The Football League meeting at the Holborn Restaurant in London rejected a proposal from Aston Villa, seconded by Everton, to abolish the maximum wage for players. Between 1901 and 1961 a maximum wage for players was set by the Football League.
Discover more about how the maximum wage affected Everton players in the Club minute books.
31 May 1970
- Claus Thomsen born in Aarhus, Denmark. Joe Royle paid £900,000 to bring Thomsen from Ipswich Town to Everton.
See all Claus Thomsen memorabilia here.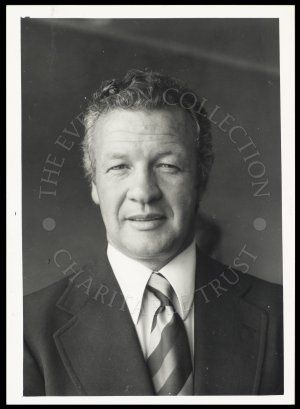 Billy Bingham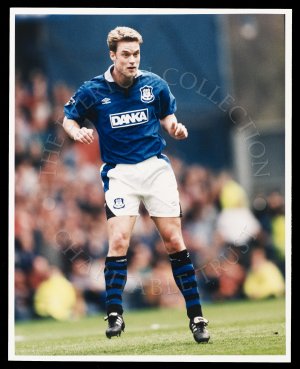 Claus Thomsen