With the 2010 World Cup in South Africa now underway, we take a look back at the 1966 World Cup, when Goodison Park hosted 5 World Cup matches. In 1966 the people of Liverpool embraced the opportunity to see world class teams at Goodison, including Brazil and Portugal and players, including Pele and Eusebio.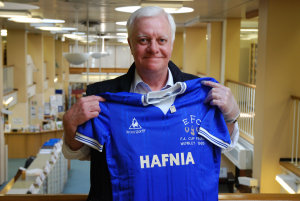 Brian Burrows is a lifelong Evertonian and went to 2 World Cup matches at Goodison Park in 1966. You can now listen to Brian's 1966 World Cup stories by downloading the mp3 resources on the right. A full transcript is also available.
Do you remember the 1966 World Cup at Goodison Park? Did you go to any of the matches? Do you have any programmes or tickets from the World Cup matches at Goodison? If so, we'd like to hear from you. You can email us at: everton.collection@liverpool.gov.uk
or call 0151 233 5819.
Learn about Everton's Jules Rimet trophy.
Read the official 1966 World Cup Souvenir Programme.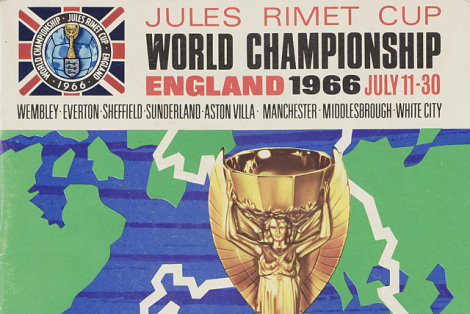 Everton's Jules Rimet trophy