What happened in Everton's history this week?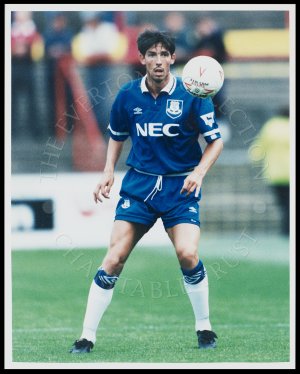 21 June 1996
- Gary Ablett sold to Birmingham City for £390,000. Ablett was signed from Liverpool in 1992 and made 155 appearances for the Club with a brief spell on loan to Sheffield United during his final season.
See Gary Ablett memorabilia here.
22 June 1880
- Alex 'Sandy' Young born in Slamannan, Stirlingshire. Young joined Everton in 1901 and made 314 appearances for the Club before leaving for Tottenham in 1910. He scored Everton's winning goal in the 1906 FA Cup Final against Newcastle United.
See Alex 'Sandy' Young memorabilia here.
22 June 1924
- Eddie Wainwright born in Southport. Spotted by Everton whilst playing for High Park, Wainwright had to wait until the end of the Second World War before making his League debut. He made 228 appearances for the Club, overcoming a broken leg along the way. He scored 76 goals before he was transferred to Rochdale in 1956.
See Eddie Wainwright memorabilia here.
23 June 1941
- Keith Newton born in Manchester. Newton joined Everton for £80,000 in December 1969, helping the Club win the League title at the end of his first season. He made 59 appearances before he was surprisingly sold to Burnley in 1972.
See Keith Newton memorabilia here.
24 June 1909
- Everton caught up in Argentinian pitch invasion! Whilst on tour in Argentina, the Everton team took the opportunity to watch two local sides. A larger than expected crowd gathered to watch the same match, resulting in a minor pitch invasion. The response was swift as the Argentinian cavalry took to the field and set about the invaders with the flats of their swords. Unsurprisingly, order was soon restored.
Find out more about the 1909 South America Tour here.
25 June 1968
- Craig Short born in Bridlington. Short made 104 appearances for the Club between 1995 and 1999 before signing for Blackburn Rovers.
See Craig Short memorabilia here.
25 June 1998
- Howard Kendall resigns from his third spell as Everton manager. Despite steering the Club clear of relegation it was widely known that some of the board were keen to replace him as soon as the season finished. There were rumours that he had already been voted out of the post and that negotiations with other managers, including Martin O'Neill, were underway. However there was no official statement and Kendall remained silent until handing in his resignation.
See Howard Kendall memorabilia here.
27 June 1986
- Paul Power signs for Everton. A surprising transfer from Manchester City since Power was 32 and coming to the end of his career. Nevertheless, Everton paid £65,000 for Power who went on to help the Club win the League title in his first season.
See Paul Power memorabilia.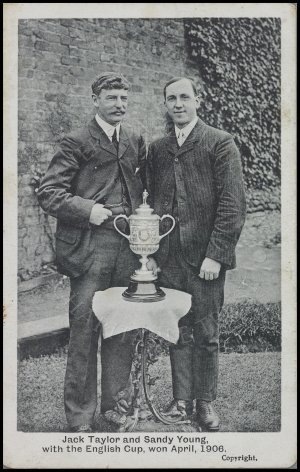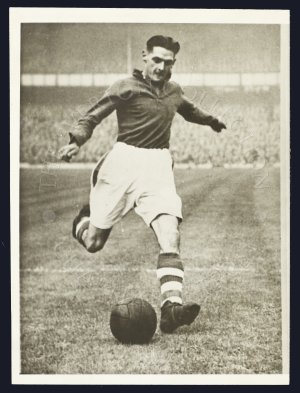 Eddie Wainwright