What happened in Everton's history this week?

25 July 1966 -
Goodison Park became the stage for another significant World Cup moment when Russia and West Germany met in a Semi-Final clash. The West Germans eventually won the match 2-1 and went on to meet England in the Final.
See World Cup 1966 memorabilia
.
26 July 1979 -
Plymouth goalkeeper, Martin Hodge, was sold to Everton. He made 31 first-team appearences before being sold to Sheffield Wednesday in 1983.
See memorabilia from Martin Hodge's time at Everton
.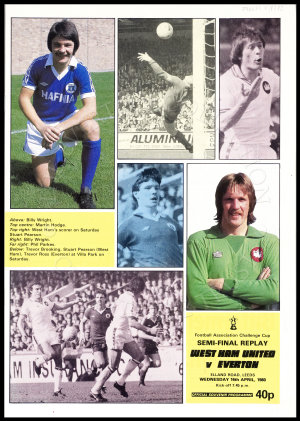 27 July 1989
- Mike Newell joins Everton from Leicester City for £850,000. As part of the same deal Everton striker Wayne Clarke moved to Leicester City. Newell remained with Everton for just over 2 years, scoring 21 goals, before moving on to Blackburn Rovers. See
Mike Newell
or
Wayne Clarke
memorabilia.
29 July 1992
- Barry Horne signs for Everton for £675,000 from Southampton. Horne went on to make 150 first-team appearances before being sold to Birmingham City for a cut price £250,000 in 1996. Horne looked set to return to Goodison in March 1997 but the deal was blocked following Joe Royle's resignation from the club.
See Barry Horne memorabilia.
30 July 1888
- Nick Ross joins Everton from Preston. First spotted whilst playing for Hearts he joined Preston in July 1883 and became captain, although he was the subject of intense debate as it became obvious he was a professional at a time when professionalism was illegal in football. He spent only one season at Everton (missing out on Preston's double winning season!) but returned to Deepdale after just 19 games for Everton. He was only 31 when he died of consumption.
See Nick Ross memorabilia.


30 July 1966 -
An Everton player was part of this famous day in English football, when England won the World Cup. Ray Wilson was in the England team that beat Germany 4-2 at Wembley to bring the World Cup home.
See Ray Wilson memorabilia
.
31 July 1981
- Alan Biley signs for Everton from Derby County for £350,000. Biley went on to make only 19 League appearances, scoring 3 goals, in the following season and ended it on loan to Stoke City.
Search Alan Biley memorabilia.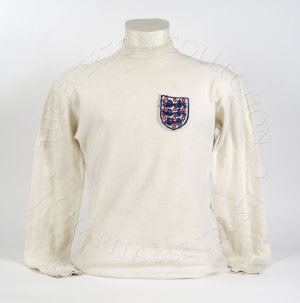 Ray Wilson's International Shirt, 1966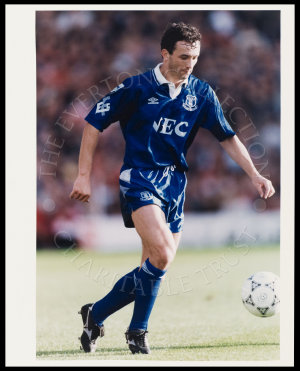 Barry Horne