Ben McGrae has been an Everton fan since he was a boy. His favourite piece of Everton memorabilia is a signed photograph from his 1995 F.A. Cup Final programme. The photograph has been signed by many players from the 1995 squad. Although Ben didn't attend the Final himself, he had just started getting into football and was given the programme by his Uncle.

"I watched the Semi-Final on the telly and then watched the Final and became an Evertonian ever since. Even though we say Evertonians are born, it probably brought it out in me...seeing them lift the trophy"


To hear Ben talk about his signed photograph please click in the download on the right of this page.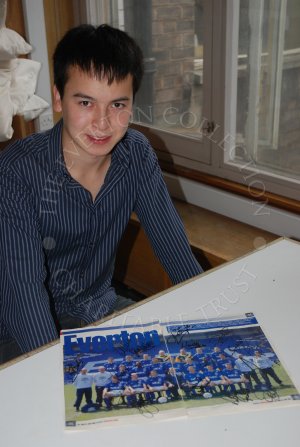 Ben with his signed programme