Ray Redfern has been an Everton fan for many years. His favourite piece of Everton memorabilia is a signed away shirt from the 1996-1998 seasons, signed by Joe Royle. Ray won the shirt at a charity auction.

"When I got it I realised I had the cherished signature of Joe Royle".

To hear Ray talk about his shirt, please click on the download at the right of this page.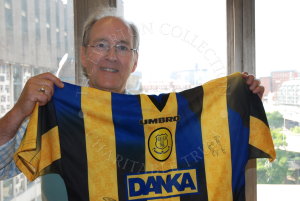 Ray with his favourite piece of Everton memorabilia