Stephen Flynn has been an Everton fan for many years. Stephen brought his favourite piece of Everton memorabilia, the hands from the clock that used to feature at the Park End stand of Goodison Park, to the Everton Collection roadshow in Wavertree Library. The clock was installed in ? and stayed there until the 1980s, being viewed by millions of people over the years.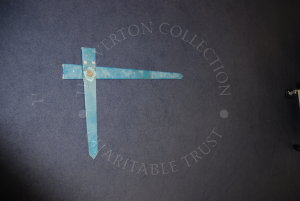 "Millions of eyes must have looked at them...20,000 people on the Gladys Street alone wasn't there sometimes, all looking at these fingers".
To listen to Stephen talk about his memories of the Park End clock, please click on the link on the right of this page.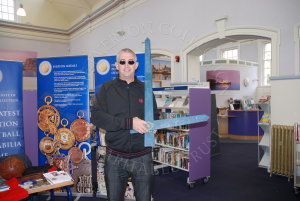 Stephen with the Park End clock hands