Andy Costigan has been an Everton for over forty years. His favourite piece of memorabilia is a signed Dixie Dean cartoon. Andy bought the cartoon at an auction where he bid against Everton legend Colin Harvey. Andy calls the cartoon, which he believes was drawn by a Liverpool Echo cartoonist, one of his "most treasured posessions".
"I bought it an auction where I was bidding against Colin Harvey. Colin very gracefully let me have it and then got it signed for me by Mr Dean".


To hear more of Andy's memories, please click on the download on the right of this page.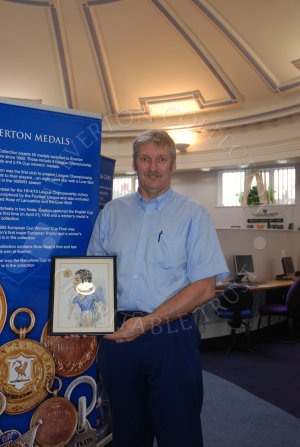 Andy with his favourite piece of Everton memorabilia