Elsie Gaulton visited the Everton Collection Roadshow at the Parklands Library in Speke. She brought along an autograph book containing the signatures of the Everton team 1952-53.
Elsie told us her very special memories of getting engaged to her husband at Goodison Park.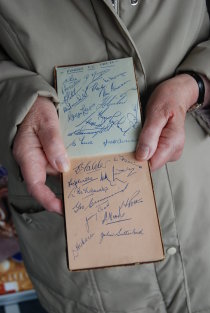 "We went into town and we got the ring from Samuel's on Church Street and then we went onto the match. And, I was carrying the ring in my bag. So we met my future sister-in-law at the match and she said, "what are you carrying it around with you for, put it on". So that's how we came to get engaged at Everton's football ground before the match".


To hear Elsie's memories click on the download on the right.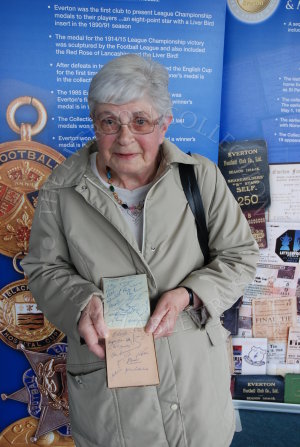 Elsie with her collection of Everton F.C. signatures