The Everton Collection are working closely with National Museums Liverpool to create exciting and innovative football displays for the new Museum of Liverpool, due to open in 2011.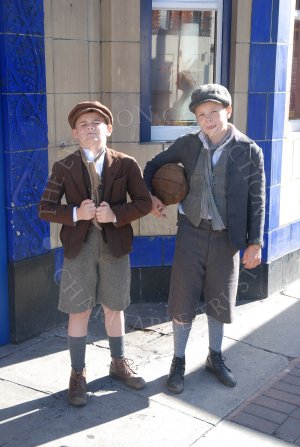 Treasures from the Collection will be on display and will also be shown in a new football immersive film experience, 'Kicking and Screaming'.
The film celebrates and explores Liverpool's passion for football and takes the visitor on a journey through all the key moments that have shaped it. It features two boys, Liverpool fan TJ and Everton fan Charlie, who help reveal some of the momentous events that have taken place in the city's football history.
To help bring Liverpool's footballing history to life, items from the Collection, including old balls, rattles, caps and rosettes are now being used in the film.
Last week, the boys stepped back in time to film scenes at the Sandon Hotel in Anfield, where they bumped into John Houlding. Museum of Liverpool curator, Paul Gallagher explains:
"As many reds and blues know, in the early 1890s Everton used to play their games at Anfield. On 12 March 1892 a commitee meeting took place in the upstairs room of the Sandon Hotel - owned by club president John Houlding - that changed everything. Trouble had been brewing for some time and Houlding clashed with the committee led by George Mahon over the direction the club was heading in, in particular the proposed increase in ground rental. Mahon and most of the committee left to find a new ground for Everton and Houlding set up his own club, Liverpool Football Club.
"To capture the period when the meeting took place, the filming for this historic event was shot in the style of a silent movie. The actors had to express emotion and communicate through their facial expressions and gestures, so you can imagine the animation that was required to portray the heated discussions, and they certainly rose to the challenge!".
Find out more here.
Related Stories:


The Anfield Split: To Buy or Not to Buy
The Anfield Split: The Move to Goodison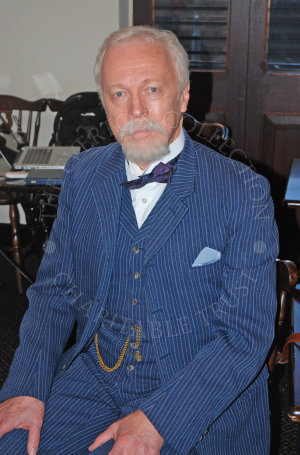 John Houlding returns to the Sandon!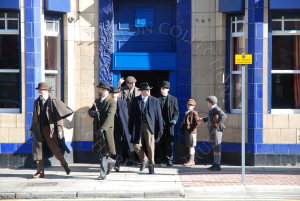 Committee members storm out of the Sandon