What happened in Everton's history this week?

8 November 1930 -
Everton defeated Wolves 4-0 at Goodison in front of 32,228. The first goal was scored by Dixie Dean, his 200th senior goal, making him the youngest player to have ever reached such a tally - he was 23 years and 290 days old. Incredibly, the record was equalled by Jimmy Greaves who was exactly the same age when he netted the 200th goal of his career over 30 years later.
Read the 1930 Wolves programme.
8 November 1994
- After less than a year in the job Mike Walker was sacked as manager of Everton. An abysmal start to the season, with only one win in the opening 13 games of the season (the 13th proving lucky on this occasion) had seen the club rooted to the bottom of the table and the manager's position in jeopardy.
See memorabilia for all managers.
10 November 1994
- Former Everton player Joe Royle returned to Goodison Park, this time in the capacity of manager. He had long been a target for several big clubs, his success at Oldham not having gone unnoticed, and he would go on to save the club from relegation and lift the FA Cup at the end of his first season in charge.
See Joe Royle memorabilia.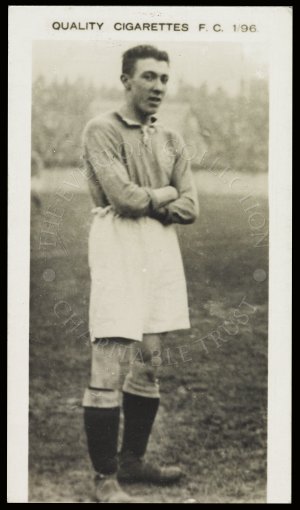 11 November 1944
- Everton defeated Manchester City 4-1 in the Football League North Championship.
Read the match programme.
12 November 1921
- Bobby Irvine made his Everton debut in a 1-1 Merseyside derby. Signed from Dunmurry in September 1921 he enjoyed a whirlwind start to his career at Everton, earning his first Irish cap in March 1922 and going on to collect 15 in total. He made 199 League appearances for Everton before being transferred to Portsmouth in March 1928 and finished his career back in Ireland.
See all Bobby Irvine memorabilia.
13 November 1938
- Derek Temple was born in Liverpool. Introduced into the Everton first team in March 1957 he went on to make nearly 300 appearances for the first team, helping them win the League title in 1963 and the FA Cup in 1966, scoring the winning goal in the final against Sheffield Wednesday. He was transferred to Preston in September 1967 for £35,000 and later played non-League football with Wigan Athletic.
See Derek Temple memorabilia.
14 November 1931
- Dixie Dean scores 5 in Everton's 7-2 win over Chelsea at Goodison. The other goals were scored by Tommy Johnson and Jimmy Stein.
Read the match programme.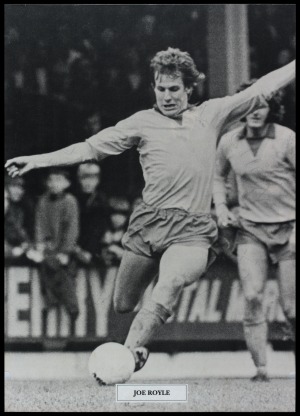 Joe Royle