'If you know your history...' is the famous Everton song but just how much do you know your history?

The Everton Collection at Liverpool Record Office can now help you research your history through a new archives service. In preparation for the £50m Central Library and Archive redevelopment, Liverpool Record Office and The Everton Collection has temporarily moved out of Central Library and just opened a new service in Kirkdale.

If you're researching the history of the club, player or even your own family you can now book an appointment to view the Collection and Record Office archives at the new city satellite service:

Unit 33
Wellington Employment Park South
Dunes Way (off Sandhills Lane)
Liverpool
L5 9ZS

Plan an Everton Collection viewing here.

Family & Local History:
Are you interested in researching your family history or want to find out about the history of your house, street, district, famous Liverpool people, landmarks or events? If so, then Liverpool Record Office can help with its archives of the City Council, schools, churches, families, businesses and societies, books, maps, watercolours and unique photographs.

Some key sources for family and local history can be accessed on microfilm and online at the Temporary City Library Service in World Museum Liverpool.

Highlights from the Record Office archives include:

- 20,000 photographs from the City Engineers Department, 1897-1960
- 2,000 images from the E. Chambre Hardman Collection in conjunction with the National Trust
- Liverpool City Council: The Corporation archives, including minute books from 1550, school records and cemeteries interment registers
- Ecclesiastical records, including full details of Roman Catholic and Non-Conformist archives, together with summary details of Church of England parish holdings
- Business records, including the Imperial Tobacco Company, Ogden Branch
- Community archives, including the Merseyside Jewish Community

Access to the Record Office archives is possible strictly by appointment only at the temporary satellite service. Advance notice of at least 24 hours must be given but more notice is preferred where possible. This is to ensure that all material can be located and provided in time and that a seat is available. Also, please note that some material will require a longer period of notice than the minimum 24 hours because it is stored in another location.

Please always contact Record Office staff well in advance for advice and assistance and to make a booking on 0151 233 5817 or at archives@liverpool.gov.uk.

The opening hours of the Record Office searchroom are Tuesday to Saturday, 9:30am-4:30pm.

Click here for more details about the temporary city satellite service.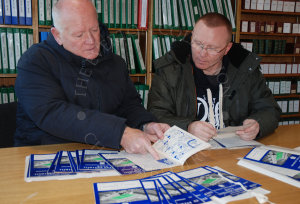 1950s youth player, Bernard O'Keeffe, researching his Everton career at Liverpool Record Office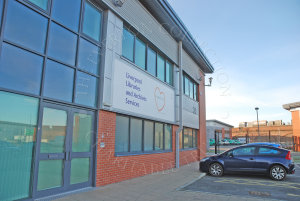 City Satellite Archives Service, Kirkdale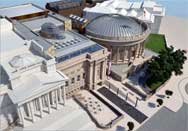 Library Plans