What happened in Everton's history this week?

13 December 1890 -
Tom Wyle became the first Everton player to score four goals in one League match as Everton defeated Derby County 6-2 at the Racecourse Ground. It was Wyle's second game for the club and he went on to make only 20 appearances, scoring 5 goals!
See Tom Wyle memorabilia.
14 December 1935
- Torry Gillick made his League debut for Everton in the
0-0 draw against Leeds United
. He cost the club £8,000 and as an adventurous winger entertained the crowds on both sides of the pitch. Had it not been for the Second World War he may have become one of the legends of Goodison.
See Torry Gillick memorabilia.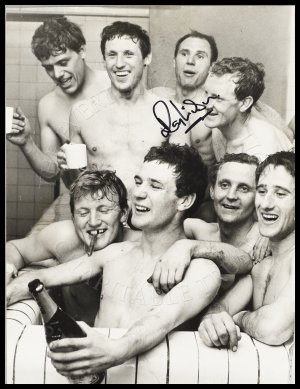 15 December 1984
- Everton stayed on top of the First Division with a 5-0 win against Nottingham Forest with goals coming from Peter Reid, Graeme Sharp (two), Kevin Sheedy and Trevor Steven. The result made up for the news that Adrian Heath, injured in the start of the month clash with Sheffield Wednesday, would be out for the rest of the season with severe knee ligament trouble.
Read match programme.
16 December 1960
- Pat Van den Hauwe was born in Belgium. He began his career with Birmingham City and was transferred to Everton for £100,000 in 1984. A member of the side that won the League title in 1985 and 1987 (he scored the goal that clinched the title in the latter season) he opted to play for Wales and won a total of 13 caps. After struggling to retain his place in the side he was transferred to Spurs, where he won an FA Cup winner's medal.
See Pat Van den Hauwe memorabilia.
17 December 1934
- Ray Wilson was born in Shirebrook. After 13 years at Huddersfield he was transferred to Everton in 1964. In May 1966 he helped Everton win the FA Cup and two months later won the World Cup
with England. He remained at Goodison Park until 1969 when he joined Oldham Athletic. Upon retiring as a player he joined the family business and became an undertaker. He won a total of 63 caps for England.
See Ray Wilson memorabilia.
17 December 1938
- Everton lost 4-1 at home to Charlton Athletic. This was the only home defeat suffered all season but despite the setback Everton went on to win the League title, 4 points clear of Wolves in second place.
Read the match programme.
19 December 1952
- Former Everton player Harry Makepeace died in Bebington. One of the few men to have been capped by England at both football and cricket he played for Everton between 1902 and 1914, making 336 appearances before becoming Everton team coach.
See Harry Makepeace memorabilia.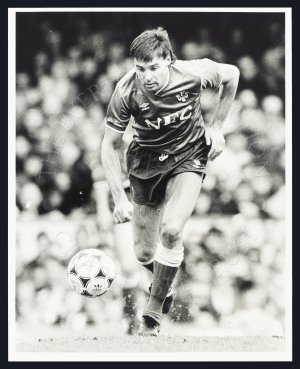 Pat Van den Hauwe
Harry Makepeace's 1906 FA Cup Medal