The Everton Collection at the Museum of Liverpool

Memorabilia from the Everton Collection can now be seen at the recently opened Museum of Liverpool on the city's famous waterfront.

The Collection is on display in the Wondrous Place gallery, which celebrates the city's creative and sporting personalities.

To explore the birth of football in Liverpool, visitors can see a re-creation of the Sandon Hotel, the early headquarters of Everton F.C. On display are the Everton Collection's Minute Books which give details of some of the most important decisions in the city's football history. Season tickets from Everton's time at Stanley Park and Anfield as well as Goodison also tell the story of the club's early years.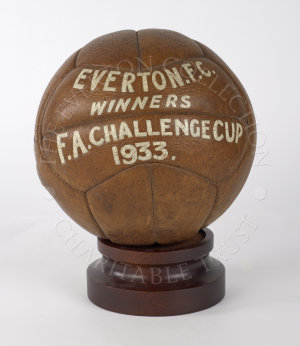 Everton's successes are celebrated with F.A. Cup, League Championship and European Cup Winners Cup medals on display. Equipment from some of the club's greatest players are available to view, including Alan Ball's football boots and Ray Wilson's England shirt from the 1966 World Cup tournament.

Memorablila from the Everton Collection was also used in 'Kicking and Screaming', a football film experience which visitors can see in the Wondrous Place gallery.

The Everton Collection Charitable Trust are very pleased to be involved in such a successful project and urge fans from across the city to visit this fantastic venue and explore the sporting history of Liverpool for themselves.

Entrance to the Museum of Liverpool is free. To find out more please click here.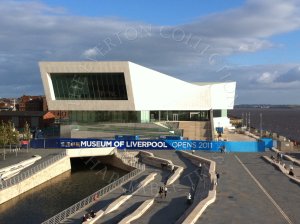 Museum of Liverpool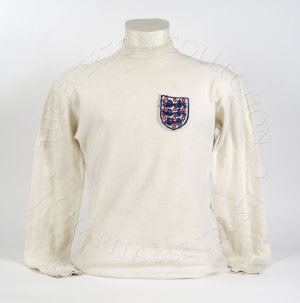 Ray Wilson's England Shirt, 1966