1st August 1987 - Everton win the Charity Shield for the fourth year running, beating Coventry City by a goal to nil. Although Coventry had beaten Spurs to win the F.A. Cup earlier in the year they couldn't overcome Everton's experience and a goal from Wayne Clarke was enough to seperate the two teams. Search the programme from this match.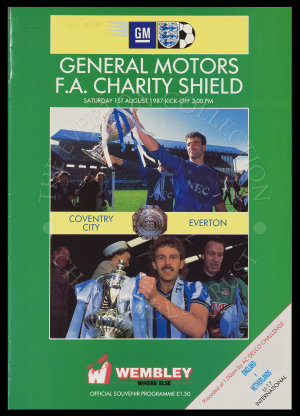 2nd August 1988 - In a move costing £2.3 million Tony Cottee joined Everton from West Ham. See Tony Cottee memorabilia. He stayed at the club until 1994 and made 184 appearences.

3rd August 1979 - Five years after joining Everton from Burnley Martin Dobson made the return journey, costing the Turf Moor club £100,000. See Martin Dobson memorabilia.

4th August 1994 - Spurs player, Vinny Samways moved to Everton for a fee of £2.2 million. He was disappointed to be left out of the side that met Manchester United in the 1995 F.A. Cup Final and was later loaned to Wolves and Birmingham City. See Vinny Samways memorabilia.

5th August 1931 - Billy Bingham was born on this day in 1931. He joined Everton in 1960 and was part of the 1962-63 side that won the League. A broken leg two years later ended his playing career and he later moved into managment, including a stint as Everton manager from 1973-77. See Billy Bingham memorabilia.





6th August 1971 - Everton travelled to the Ibrox Stadium for a pre-season friendly against Scottish League Cup winners Glasgow Rangers. The home team won 2-1.

7th August 1976 - Everton apprentice Mark Higgins became a full professional with the club. He made 181 appearances for Everton before serious injury forced him to retire. See Mark Higgins memorabilia.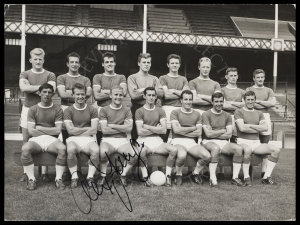 Everton F.C. team photo, 1962. Billy Bingham, bottom row, second from the left.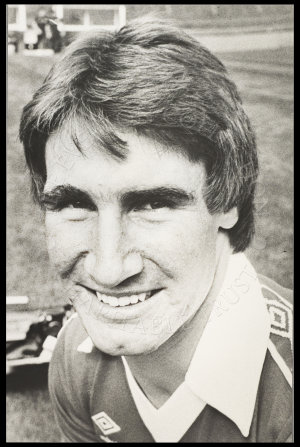 Mark Higgins