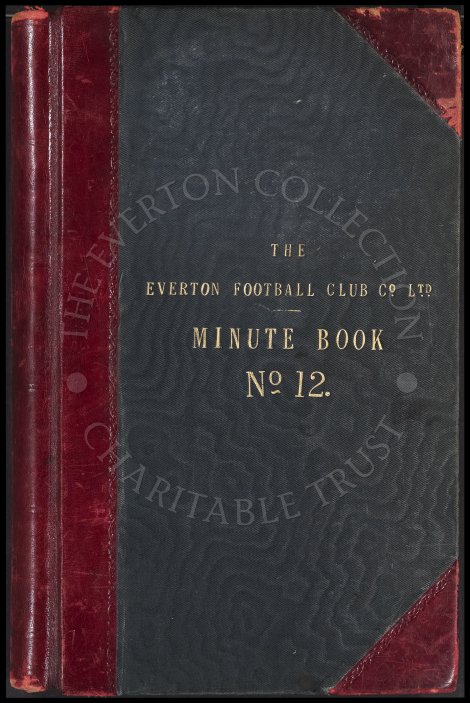 See other pages by clicking on Next or by
entering a page number and clicking Go.
Contains minutes of general meetings, special meetings, annual general meetings. 8 Jan 1923 A. Leitch, architect, attended the meeting and produced plans of a proposed new Bullens Road Stand. 23 Jan 1923 the signing of the players J. Cock, A. Troup and N. McBain was approved. 5 Feb 1923 it was agreed to invite some players to a tea at the Exchange Station Hotel to discuss the future welfare of the Club. 10 Apr 1923 it was decided not to proceed with work on the Bullens Road Stand this year. 6 Feb 1924 it was agreed that George May could publish a history of the Club providing proofs were submitted first. It was agreed to go on a tour to Barcelona. 8 Apr 1924 it was agreed that the team would play a match against Newcastle United in Spain. 12 Aug 1924 it was agreed that Allied Newspapers Ltd could take a photograph of the 1st Team. It was decided that photographs of directors, players and staff would be taken every year and hung in the offices. 30 Sep 1924 J. Fare reported that W. R. Dean (Dixie Dean) of Tranmere Rovers was a very promising player. 21 Oct 1924 the Secretary was instructed to ask the transfer price of W. R. Dean. Minutes signed by William C. Cuff, Ernest Green. Letters giving notice of the A.G.M.s on 24 May 1923 and 13 Jun 1924 including balance sheet pasted before minutes of the meetings. Specification for painting the Goodison Road stand pasted in after minutes of 1 Jun 1923. Letters from Companies' Registration Office pasted in next to minutes of 22 Jun 1923 and 1 Jul 1924.
Permission to reproduce an image for anything other than private use must be obtained from the Everton Collection Charitable Trust