In early 2010 a group of volunteers began working on The Everton Collection oral history project. Their mission was to interview Everton fans, players and club officials to create a comprehensive Everton football oral history archive.
You can now listen to the fan's stories they've recorded, including what it was like watching Dixie Dean lift the FA Cup in 1933, meeting legends such as Alan Ball, Brian Labone and Dave Hickson, how Goodison Park has changed over the years (ticket prices, atmosphere and even the Boy's Pen!) and how fans feel about sharing a ground with Liverpool.
All the interviews with fans are available by clicking on the links below.
Interviews by Ben McGrae: including stories about losing job for Everton, hitch-hiking to 1966 Cup Final, playing Inter Milan in 1963 and meeting Tony Kay in Benidorm!
Interviews by Jan Grace: including stories about the origins of Dixie's name, beating Wimbledon 8-0 in 1978, holding the European Cup Winners' Cup trophy at Liverpool Airport and going to matches on same train as players.
Interviews by John Churchill: including stories about meeting Duncan Ferguson, watching the 1966 Cup Final, watching the 1933 Cup Final and watching Dixie Dean score his 60th goal.
Interviews by John Dale: including stories about playing snooker with Alan Ball, Sir John Moores in taxis, missing the 2009 penalty shoot-out against Man Utd, a dangerous Goodison Park, crying when Duncan Ferguson left and avoiding walking on cracks before a match.
Interview by Karen Sayers: including stories about meeting Peter Farrell and Brian Labone and a funeral procession past the Dixie Dean statue.
Interviews by Mike Sutton: including stories about Dan Gosling's goal against Liverpool, visiting the new Wembley and being an Evertonian.
Interviews by Pete Grace: including stories about meeting Alan Ball, The Everton Collection, lifesize cut-outs of Phil Jagielka, a consortium to buy Everton, The Ruleteros Society, Everton in Chile, relegation threats, lucky socks and going to the 85 European Cup Final.
Interviews by Ray Redfern: including stories about meeting Alex Young, going to 1966, 1968, 1995 Cup Finals, visiting all 92 English grounds, Goodison Park's conditions and watching 1966 World Cup matches.
Interviews by Ray Robinson: including stories about meeting Tony Kay, the impact of Heysel, comparing players of 1960s to 2010, the Pink paper and going to away matches.
Interviews by Shaun McCoy: including stories about beating Plymouth 9-4, crowd of 92,000 at Goodison, the match day experience, Bobby Collins, Dave Hickson and Ian Buchan.
More interviews will be available next year with former players and club officials.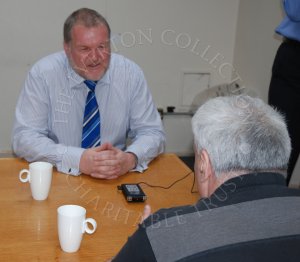 Volunteers oral history training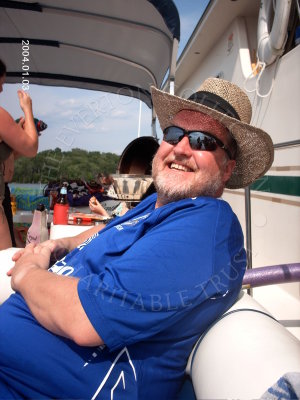 Pete Grace, Everton Collection volunteer